Snugg iPad Pro Keyboard Case, Wireless Backlit
Bluetooth, 360° Degree Rotatable Keyboard for:
iPad Pro 11" (2018 - 1st Gen)
iPad Pro 11" (2020 - 2nd Gen)
iPad Pro 12.9" (2018 - 3rd Gen)
iPad Pro 12.9" (2020 - 4th Gen)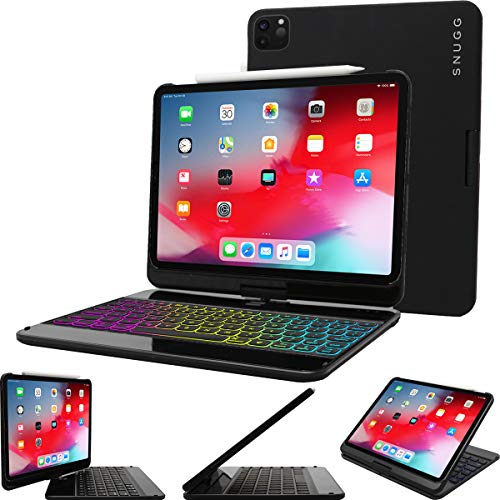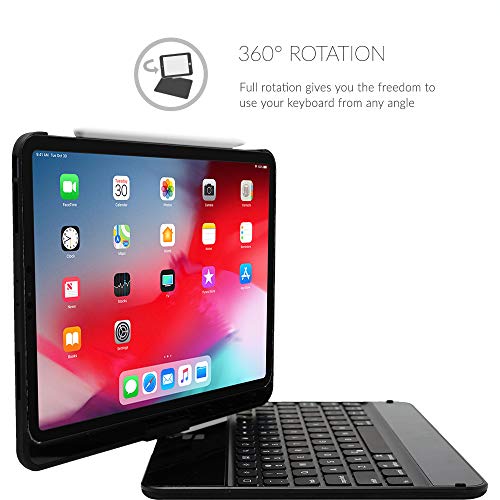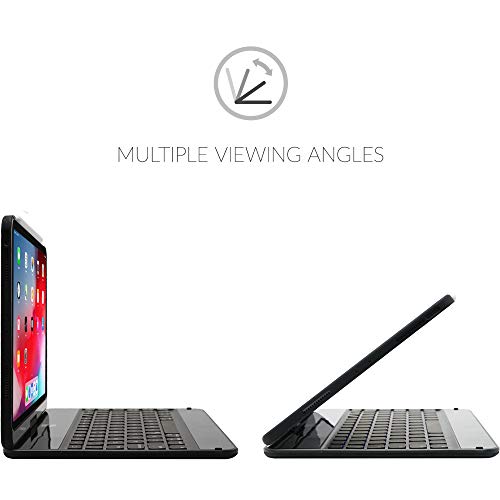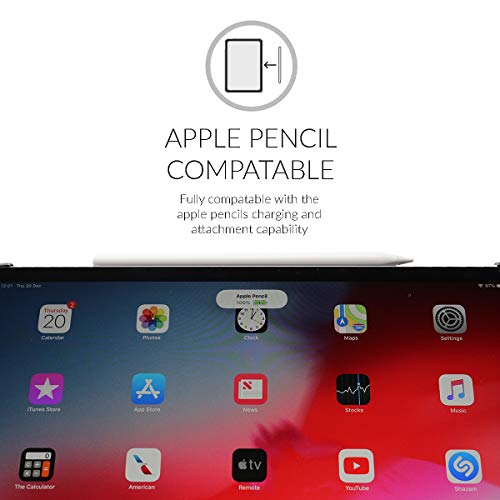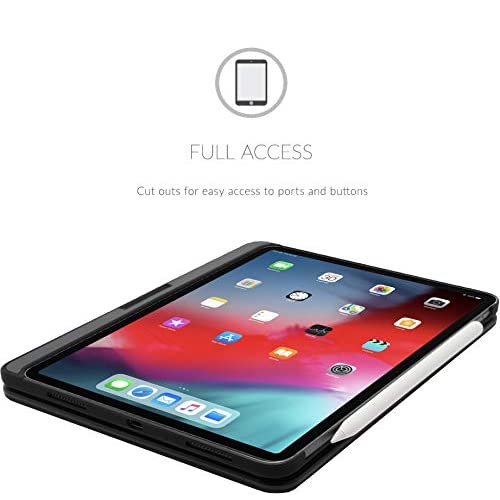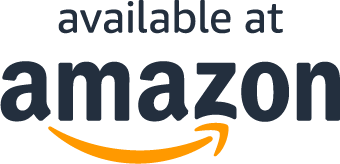 About the product
BACKLIT KEYS for easy typing
PERFECTLY PORTABLE: whether you're a blogger, writer, designer, professional or student, iPad keyboard case offers you a smart, stylish and practical solution to your everyday needs.
FULL ACCESS to all ports while it's cased
What Our Customers Are Saying
Durable keyboard case for 12.9" IPad Pro
After reading some of the sponsored reviews for this product and viewing the available photos, I was concerned about the quality of this item and reluctant to purchase it. I reviewed the Logitech create keyboard and upon reading about issues with scratches and indents on the IPad Pro's screen that is caused by the case, I kept looking. I looked into and purchased the $180.00 Apple keyboard. After hating the Apple keyboard due to its flimsiness, the shallow keyboard keys, and the fact that the 12.9 inch IPad Pro too easily separates from the keyboard, I returned to this product. And I am very happy that I did! This case arrived yesterday and immediately I could tell that it was what I was looking for in a keyboard/case for my IPad. This case essentially turns the 12.9 inch IPad Pro into a laptop.Upon arrival, the item was well packaged and instructions were written in English with accompanying pictures in the guide. The IPad Pro fits snugly into the case portion, not overly tight but it's not going to just fall out on its own either. The Bluetooth keyboard connects easily to the IPad Pro, and the instructions will walk you through the steps on how to connect the two if you don't know how to do it. They keyboard itself feels almost like a full size keyboard to me, and the keys have a good amount of depression when pressed down. It is true that the keyboard has to be charged with a micro USB charger, but one is provided for you inside the box. The keyboard will also tell you when the keyboard needs to be charged, as well as when the IPad Pro and the keyboard are paired, and when the keyboard is fully charged. There is also an on/off switch for the keyboard if you wish to further save power, or want to pivot the screen into "flat mode." Speaking of the "flat mode" (I don't know what else to call this), the screen swivels and lays flat on top of the keyboard so if you prefer to use portrait mode instead of landscape occasionally, this is ideal. The case itself is plastic. I would have preferred a different material, but the case only costs $45. It would be great if this company made a higher end case in a different material. I think they would find a market for that.The only concern that I have, and it is a minor one, is that the portion of the two pieces that holds the IPad Pro in place feels just slightly heavier than the keyboard portion. This is not an issue if you have the case on a flat surface such as a table, but when sitting with the case on your lap it could become an issue. I just make a point of keeping the screen more upright when using the case while seated on a chair.Overall, I believe this is a good option if you are in the market for a durable and substantial keyboard case for your IPad Pro, that will essentially turn it into a small laptop. That is what I was looking for and it suits my needs perfectly.
Nice Keyboard case that support the Apple Pencil!
First off, something not mentioned anywhere. The case supports the Pencil! There is a spot for it on the right hand side next to the port you use to charge the keyboard. Remove the white plug, and Voila! Very pleasant surprise, as there is only a couple of cases that have a place for it!Yes, it is a little on the heavy side, heavy, but the 12.9 inch iPad Pro is heavy to start with, and it is basically a laptop replacement. And yes, as others have complained, the charging cable that comes with it, is crap.My only concern is the pin that the lid rotates on seems a bit lacking, but time will tell. For the price, it is a pretty darn good keyboard case.
Must have for the IPad Pro!
First, I have not received any product or discount for my review. That being said-I purchased the iPad Pro earlier this year to be used in my work. It's a great device but I found that I could really profit by using a keyboard. After doing much research, I settled on this keyboard/case and have been very pleased with this purchase.the iPad was easy to plug into the rigid plastic shell and pairing the device and keyboard was very easy. I read about the weight-yes it is heavy. But for me, that is a big plus as it makes the set up feel substantial and gives me confidence that it is well protected. I use the set up as a sort of lap top so I am pleased with this overall versatility that this keyboard case gives me.I really like that the tablet can rotate around and lay flat against the keyboard for a more tablet-type experience. Also, because this is a large tablet the keyboard is necessarily larger-another plus. The keys are responsive with a nice tactile feel...again, another plus.I am VERY pleased with this purchase and, considering the price point, feel that this is a great addition to the IPad Pro. I would definitely purchase this again.
Another brilliant 2018 iPad Pro accessory that works perfectly
Why didn't I find this in 2018? Just shows how hype can get an inferior product news coverage whilst a far superior one isn't even on the radar. This swivel case/keyboard embarrasses both the overpriced poorly designed Apple one (that costs almost 3 times as much) and the controversial Brydge keyboards. 1. The top part that the iPad snaps into joins to the keyboard using a swivel mechanism like the innovative Windows CE convertible laptops of over 15 years ago. This means that unlike any other iPad keyboard/case combo, you can swivel the screen (iPad!) around and fold it down over the keyboard (protecting the keyboard in the process) and use the iPad as in regular tablet mode (even if twice as thick). Or 2. In regular 'laptop mode', the keyboard itself has the best keys of ANY mobile keyboard (laptops included) I have ever used. Deep travel, responsive, comfortable to type on. Best of all, the backlighting is outstanding. Either all the same colours (at 3 brightness levels) or multicolour, like on a gaming laptop! 3. The outside of the case/keyboard is a matt finish, fingerprint magnet, but slightly grippy. 4. Charges using USB-C. 5. My only critisism is the lack of a holder for the Apple Pencil, so you have to rely on it magnetically attaching to the iPad, risking it falling off in your bag. (I have inserted a stylus holder from a since disposes of HP convertible laptop that fits nicely into the gap between the iPad and the case. But few people will be able to get hold of something like that.) Anyway, this case/keyboard literally is the first accessory that, in conjunction with iPadOS 13.3 really does finally turn the iPad into a proper computer. I have just migrated entirely off MacOS and Windows and am using Lumafusion, Google Drive, Slack, Shapr3D and other apps to run the show without any issues.And now of course (mid March 2020), Apple have announced the new 2020 iPad Pros and Magic Keyboard, so things can only get better, although even Apple's new funky $300 Magic keyboard lacks the ability for the iPad to lay flat like a tablet or the multicoloured backlighting. Unless you intend to get the Apple Magic keyboard, get this one, you won't have any regrests. A life changer!
Good solid build and good functionality. A few very minor Nigel's but nothing serious.
Does what its advertised to do. A good solid build and the 360 degree screen rotation is really useful. The Keyboard tacktile feel is good and the function keys on the top row are also very useful. My iPad fits nicely in the recess, I was concerned that it migh fall out on closing the lid, but that's not going to happen.A few very minor issues. Firstly, the outside of the case (Black) is a fingerprint magnet and more importantly I've found nothing that will totally wipe them all off. Secondly, the Bluetooth connection can be a little hit and miss. It does eventually connect but sometimes takes up to 4 attempts.Update on Bluetooth: I have found that as long as the keyboard is powered-up before the iPad, Bluetooth connects every time, first time. Sounds obvious once you know. I've also found that Mr Sheen Multi Surcace Polish makes a reasonable fist of cleaning the outer case surface. In truth it was, She Who Must Be Obayed, that discovered that.I have therefore update the rating to Five Stars.Knowing what I know now I would still buy it.
Great addition to make your IPAD a MacBook clone.
Use this at work and had the official IPAD keyboard. However, this started to not work all the time (known issue I now find out), so I was looking for something else. Saw this on the internet and got the seal of approval from my wife and so purchased it. Works really well and does the job well. Good sides, long battery life, first week charged the keyboard, didn't have to recharge it one. Spinning screen around to make a table, brilliant, use it a lot. One more thing, I don't remember seeing this in the description but on the side was a rubber bung. I took the bung out and there was a hole. "What for", I hear you cry, me to, but by Son in law says "Is that for the apple pencil" it was. So, it stores the pencil as well, very happy. Downsides, as other people have written, makes the case a lot heavier but for me, not so much as it puts me off and the other thing is the black one (which is the one I purchased, does show up finger marks. Again, would not put me off. So in summary, like it would recommend it.
Questions?
Does this include free shipping?