An Exclusive Offer For You
Snugg iPad Pro 2018 11" Leather Case, Flip Stand Cover - Blackest Black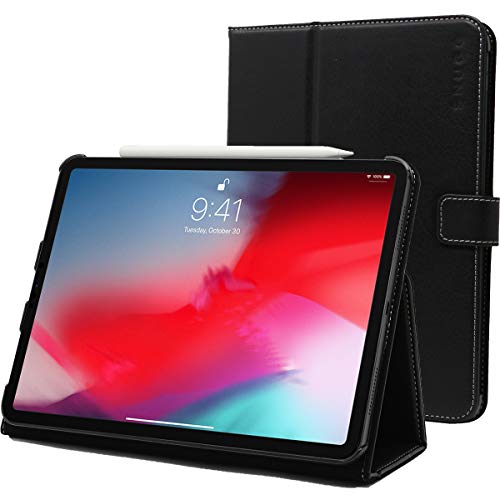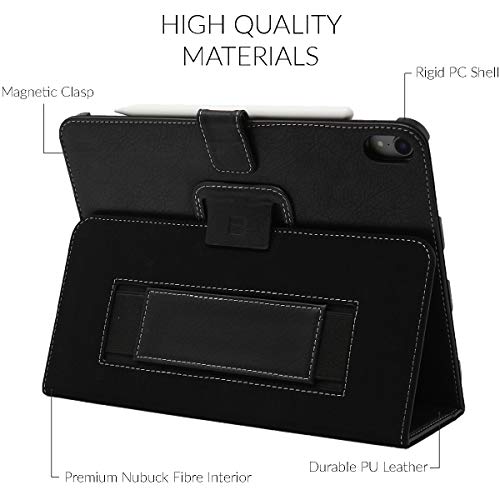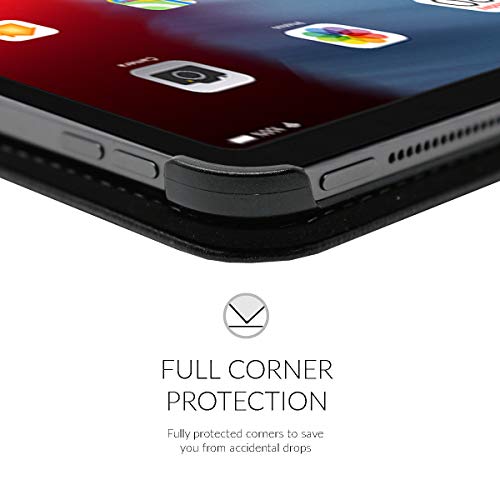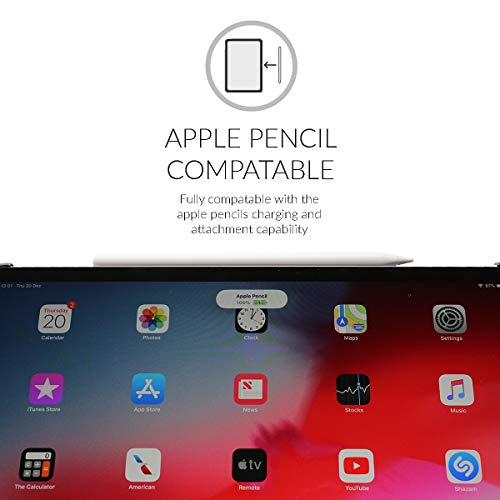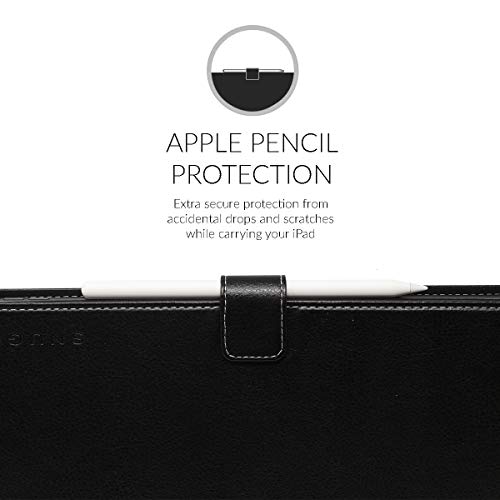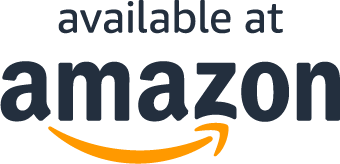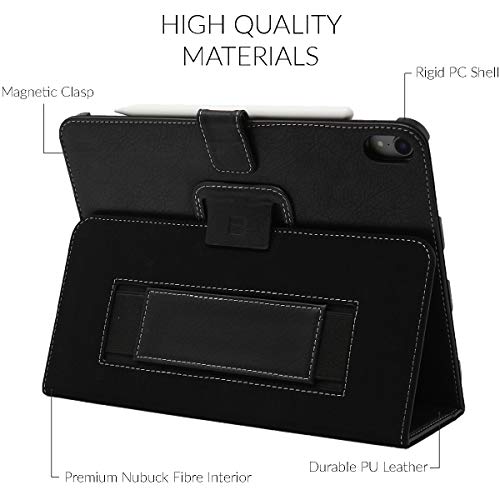 About the product
APPLE PENCIL COMPATIBLE: New 2018 11" premium iPad leather case with full Apple Pencil compatibility for charging and attachment. Leather flap for additional pencil protection during transport
SLIM AND STRONG DESIGN: This leather case offers the perfect combination of a slim and lightweight, yet rugged design. Easily fits and slips into Business Bags, Backpacks etc. and offers protection from scratches and accidental drops
FULL CORNER PROTECTION: Reinforced corner protection and premium bonded PU leather exterior that acts as a shield against accidental drops, knocks, bumps, scratches and dust
ELEGANT LUXURY: Smooth nubuck fibre interior provides a comfortable cushion for your tablet's precious screen. The subtle, contrasting stitching perfectly matches with the 2018 iPad Pros elegance. Choose between 9 elegant colors
SNUGG LIFETIME GUARANTEE: If you ever experience any problem with your SNUGG iPad Pro Case we will repair or replace it immediately - No questions asked
What Our Customers Are Saying
SNUGG is my go to
Have not just had quality products from them but also excellent customer service when there was an issue. This case is a new cover for my new iPad Pro. It is the same as I had for the past 7 years on my iPad Air 2. Everything is the same except for the flap to hold new iPad pen. I wish there was an option without that as I find it annoying, but nothing I can't live with. I have seen some people mentioning that the auto on off feature hasn't worked. From experience, you have to use the case enough to soften it so that is closes easily. It doesn't take long and works great within a week of my new one. Snugg is my first choice for quality and price. And their customer service is outstanding for the one time I had to contact them.
I love my Snuggies iPad leather case!! But this one broke too soon.
I have always purchased Snugg cases for my iPads. They are stylish and functional. I like the adde weight they give to my iPad. However, the one I recently bought for my 2018 iPad didn't last long at at all. There are four plastic edges which you snap the iPad onto to hold it to the case. All my previous cases had a sleeve into which you would slide the iPad. I bought this cover in October 2019 and one of the plastic edges has broken off. But I am not deterred. I love this case so I have purchased another which will arrive tomorrow. Hopefully it will last longer then two months.
Love my Snugg
Love my Snugg as always, love the fact the frame has been removed from the new iPad case, good call, only downside is the pencil being at the bottom can be a pain, as I keep knocking it off when I pick it up and sometimes if I hold it that way, but that's not so much the case it's me too! Good quality though as always 👍🏿
The best iPad case I've ever had
This is a lovely quality cover/case/stand. It's very sturdy which is perfect for the weight of the iPad. It looks great too.Highly recommend!
lovely product! I love it especially the colour.
Good value for money.I bought this because I have invested in a new iPad pro, the product is stylish and business like - as someone who l likes 'girly' things but also need to take it for business use it looks great.The only thing I would say is that it is not appropriate for an iPad pro if you have added a keyboard with it. It makes it a bit bulky and doesn't really fit but I have made it because i love it so much.I do wish they will make one especially for iPad Pros with a keyboard.
Love it
I bought this case to protect my iPad Pro 11". I used to have a similar one to protect my iPad mini 2 and was in no doubt the snugg would be perfect for my new iPad.
Questions?
Does this include free shipping?